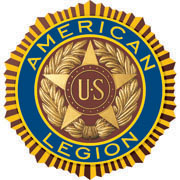 Herbert Williams American Legion Post 202
3669 Legion Lane
Columbia, MO 65201
Herbert Williams American Legion Post 202 is located in Columbia, Missouri. It is a patriotic veterans organization devoted to mutual helpfulness. The post is part of the nation's largest wartime veterans service organization, committed to mentoring youth and sponsorship of wholesome programs in our communities, advocating patriotism and honor, promoting strong national security, and continued devotion to our fellow service members and veterans. Herbert Williams American Legion Post 202 received its charter on August 20, 1922. The American Legion Post 202 family includes the American Legion Auxiliary, the American Legion Riders, and the Sons of the American Legion.
HERBERT CLARENCE WILLIAMS
Herbert Clarence Williams, for whom this American Legion Post is named, was born September 18, 1895. A Hartsburg resident, he enlisted in the Army June 2, 1917 and was in Co. F, 139 Inf., 35 Div. He was killed in action September 29, 1918 in the Meuse-Argonne Offensive in France. His gravestone, in the Goshen Primitive Baptist Church Cemetery in Wilton, Boone County, Missouri is engraved with these words written by one of his Comrades: "It is one's privilege to say of this modest and unassuming youth, whose mortal remains rest here, that in his courageous sacrifice at the head of his Division in the Argonne, closed the service of a perfect soldier, bringing a never to be forgotten honor to his organization, to his blood and to his community."
Regular Meetings
Board meetings are held on the 4th Monday of each month at 6:30 PM at the Post.

Post 202 meetings are held the third Wednesday of each month at 7 PM at the Post. Social hour is from 6 to 7 PM.